You can mark an individual property to be monitored or you can mark a bunch of properties together for monitoring by adding them to a Watch list.
Prospektr monitors properties for the following events and you would be alerted if any of these events occurs.
New Listing: the property just got listed in the market for sale
Status Change: the property's market status changed – for example, the property might have gone into a contract or sold or removed from the market.
Price Change: The property's list price has been either reduced or increased
Mortgage Closed: An existing mortgage on the property was closed. This would indicate that the homeowner's equity has now increased or the property is sold. This is a useful early indicator if the property was sold directly by the owner without an MLS listing.
New Mortgage: A new mortgage lien was opened on the property which could a refinancing or a home equity line of credit or loan.
Estimated Loan-to-Value Ratio: This even is identified based on a threshold. For example, you can be alerted if a property's Loan-to-Value (LTV) goes below 60% – meaning the homeowner now has 40% equity in the property.
Ownership Duration: This another threshold based event to know if any of the property's cross an ownership duration of a specified number.
Occupancy Status Change: Indicates if the homeowner has started renting the property or decided to change the property from a rental to use it for their own purpose.
Distress Status: Indicates if a property goes into any type of financial distress such as Pre-Foreclosure, Foreclosure, Real Estate Owned (REO), Auction, of Short Sale.
You can decide to monitor any number of these events for any property in the country. Here's how you do it.
There is an "Add to Watch list" button on the top right side of the search results page, click on it to start monitoring all the selected properties, these properties can be classified into a group based on the filter parameters applied.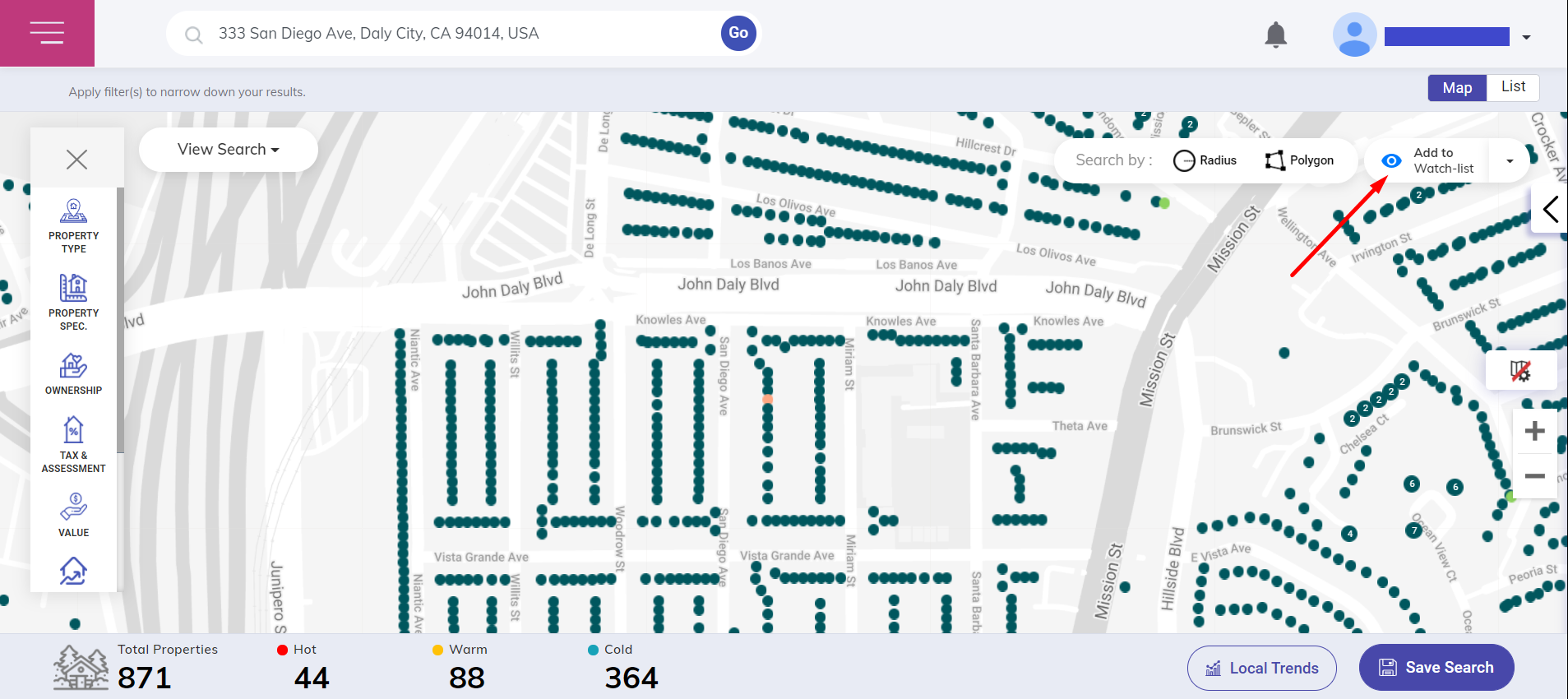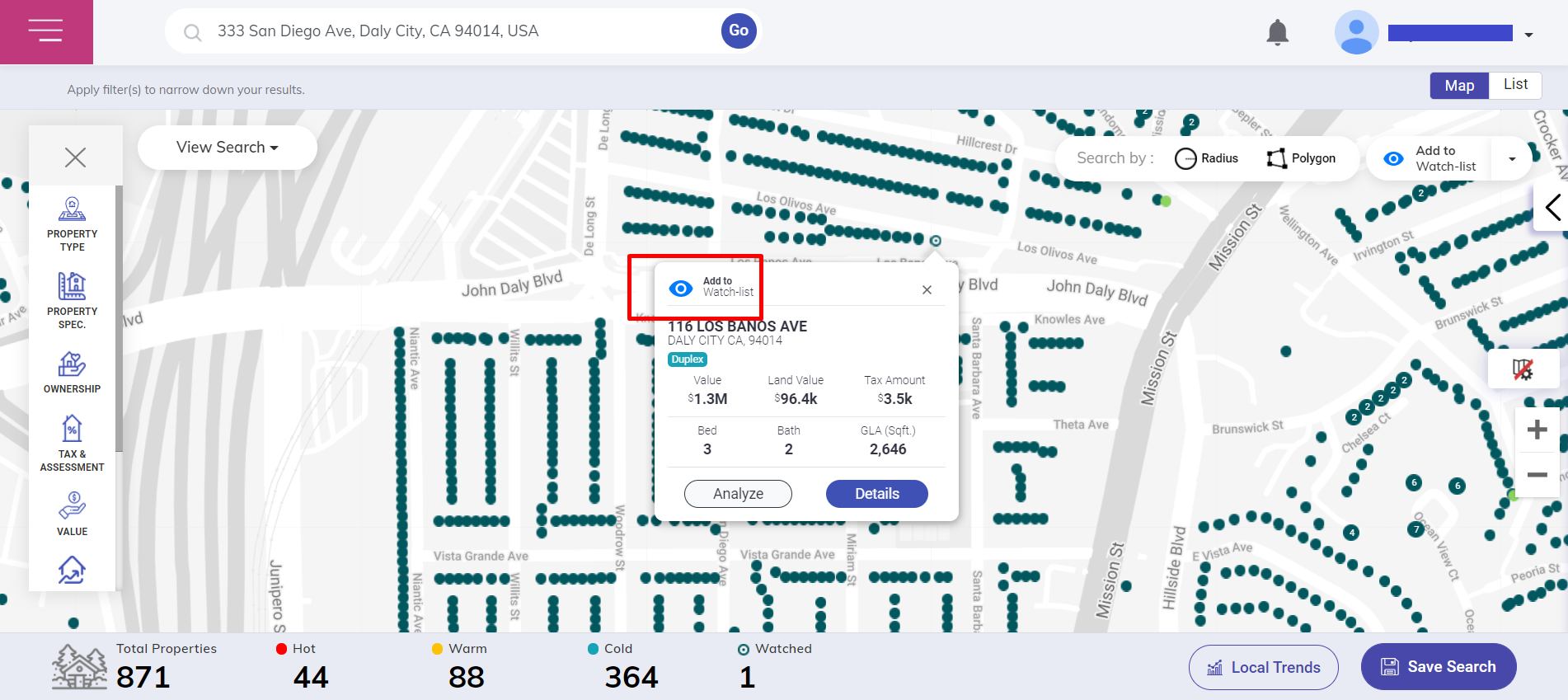 Alternatively, you can click on a particular property to open a window providing the details of the property. Click on the eye symbol to start monitoring the property. All watched or monitored properties are indicated with a dot within a dot in the map view.