Our Artificial Intelligence Bots are working on your behalf
Discover New Opportunities & Get Actionable Recommendations
Nationwide property , ownership, and insights
Research & Discover Opportunities
Use over 55 different filters – these are a just the highlights
Public Property Data
Mortgages
Tax Records
Foreclosures
Listings
Sale & Rental Values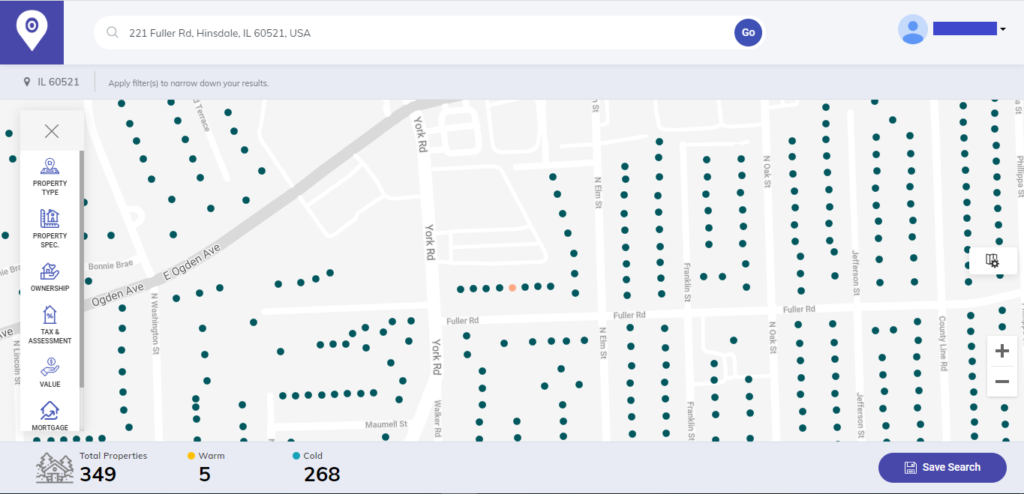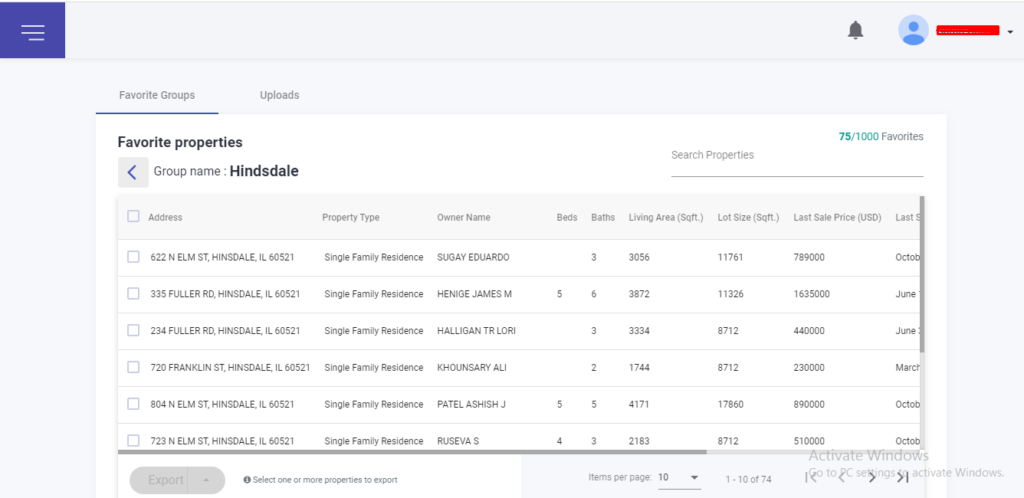 Monitor your clients & targets
We automatically track and alert you if we see activity relating to your clients & targets. Some examples:
New Listings, Price Changes
Mortgage Open / Close
Distress Activity
Absentee Ownership
LTV Thresholds
Receive lead recommendations
Our AI bots learn and search for leads 24/7 on your behalf.
Select your markets by zip code
Bots search adjacent markets as well
Learn from your past searches
You decide if you want to tag a recommendation
Once tagged we start monitoring for activity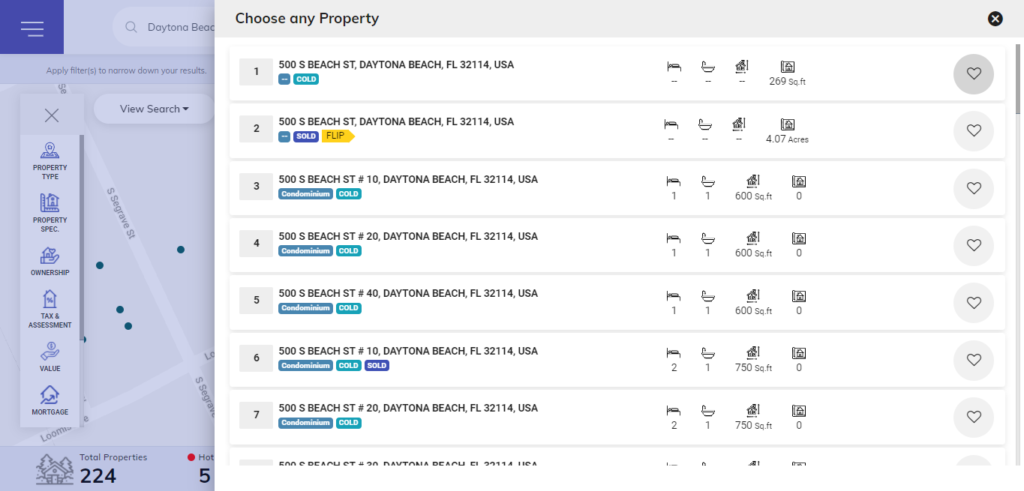 15-day free trial | No credit card needed
Prospektr allows you to apply multiple layers of filters to identify properties that match your criteria. Once the right properties are identified, you can follow these properties to receive updates when there are changes to any key indicators for these properties – LTV thresholds, tax changes, on/off market, etc. To […]
In Prospektr, the properties can be filtered based on property type, property specifications, ownership, tax and assessment details, value of home, mortgage details and insights on the property's propensity to sell. Property Types available are: Single Family Residence Condominium Mobile Home Quadruplex Manufactured Home Multi Family >4 Multi Family Manufactured […]
There are numerous data & insight filters available in Prospektr to meet any of your prospect discovery or segmentation needs. And our awesome engineering team relentlessly keeps adding more pertinent ones while our user experience team finds the best way for you to use them. The data in Prospektr covers […]
View More Topics
Search Properties
Use property characteristics, geographic details, and PropMix recommendations to identify the best leads
Mortgage & Value Insights
Extensive property insights such as AVM values, Mortgages, LTV, taxes, owner details, and contact information
Propensity to Sell Predictions
AI based algorithms recommend how likely a property is to be listed based on ownership duration, loan to value ratios, and other factors
Monitor Properties
Monitor properties individually or in groups, save filters to apply the same criteria in a new geography
Nationwide Real Estate Insights

Machine Learning for everyone

Research at your fingertips
Consider more than 55 filters to zero-in on the best leads in your market: Property Characteristics, Geographic Boundaries, Mortgage Information, Ownership, Taxes, Values, Property History, and more combined with our deep insights – Propensity Scores
Research your sweet spots for the best opportunities. Save your search parameters and apply them in new markets to uncover more leads.
Our platform learns from you and will recommend the best opportunities that fit your business goals.
Help your customers manage their largest investment – their home.
Use our alerts to contact your customers, keep them updated about changes in the market, share information on properties that they are interested in.