The payment calculator in Prospektr is beneficial for homebuyers to calculate the monthly amount payable for a particular property.
The values for the principal, interest, taxes, insurance, HOA fees, etc. for the property are available in this section. The home value and the down payment options can also be updated with the type and rate of the mortgage. 
Using the payment calculator helps you understand the payment schedule and enables you to be financially ready for the specific loan option. This will make the loan processing faster once you decide to apply for the loan and avoid delays in fulfilling the contingencies.
Go through the steps below for the Payment Calculator.
Login to Prospektr using the URL: https://app.prospektr.ai/login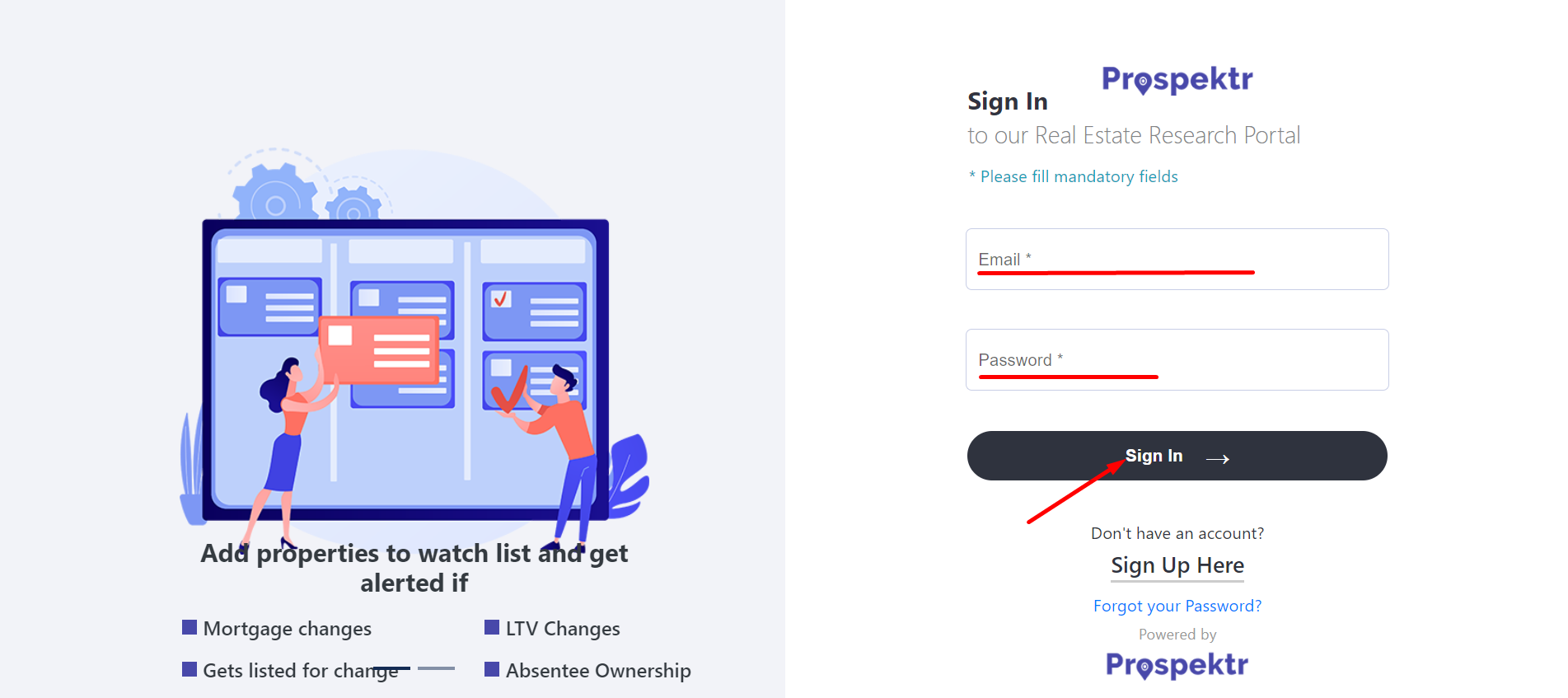 Search for the property or the interested area. Apply required filters for a targeted search, click on the property pin to show the property information.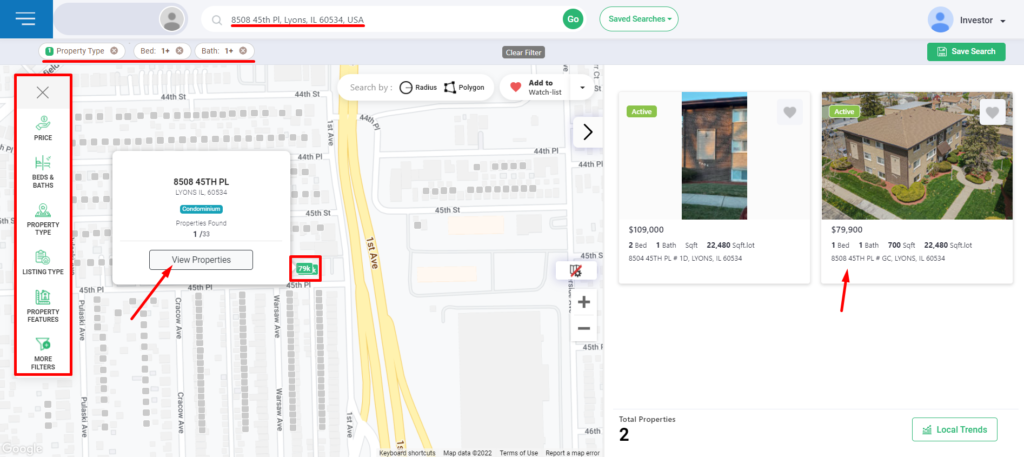 The Payment Calculator section is available on the property details page.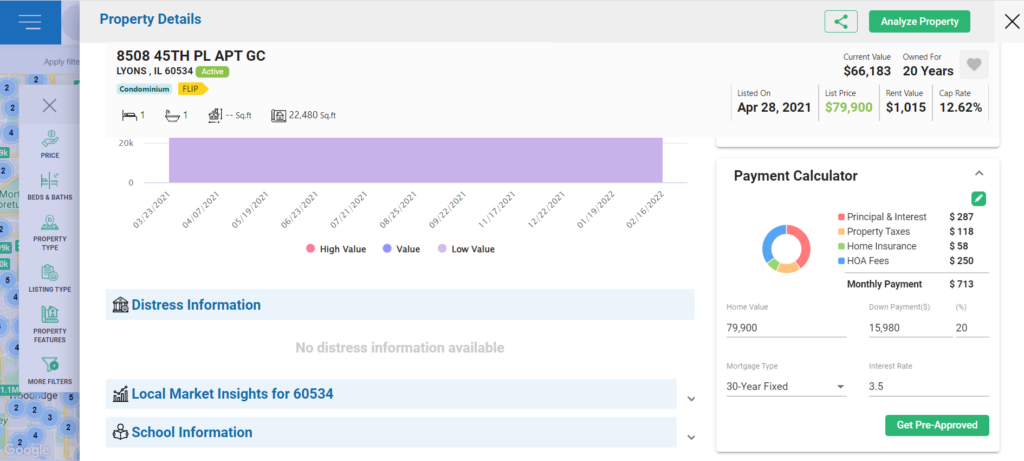 You can customize the rates assigned on the property tax, home insurance and HOA fee. You can also assign values for the home value, the initial down payment and the interest rate. The mortgage type can be chosen from the available options in the dropdown namely, 10 Year Fixed, 15 Year Fixed, 20 Year Fixed and 30 Year Fixed. Adjusting these values will let you arrive at the estimated monthly amount that might be payable for the particular property. 
The Get Pre-Approved button will take you to the loan officer's website where you can apply for the loan.