Prospektr allows you to apply multiple layers of filters to identify properties that match your criteria. Once the right properties are identified, you can follow these properties to receive updates when there are changes to any key indicators for these properties – LTV thresholds, tax changes, on/off market, new or closed mortgages, etc. To follow a particular property you can add it to your favorites.
Search for an address or an area on the address bar
Click any property pin (dot) and tap the heart icon in the pop up window to add it to your "Watch Lists"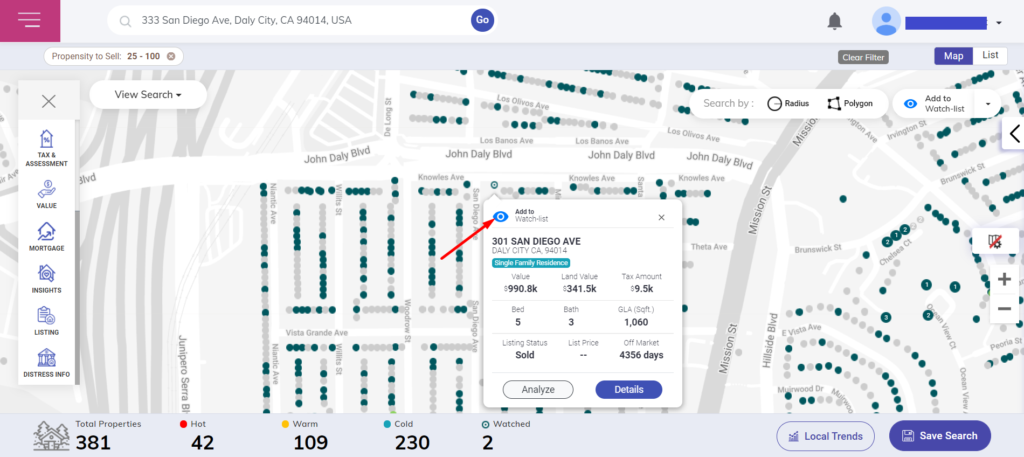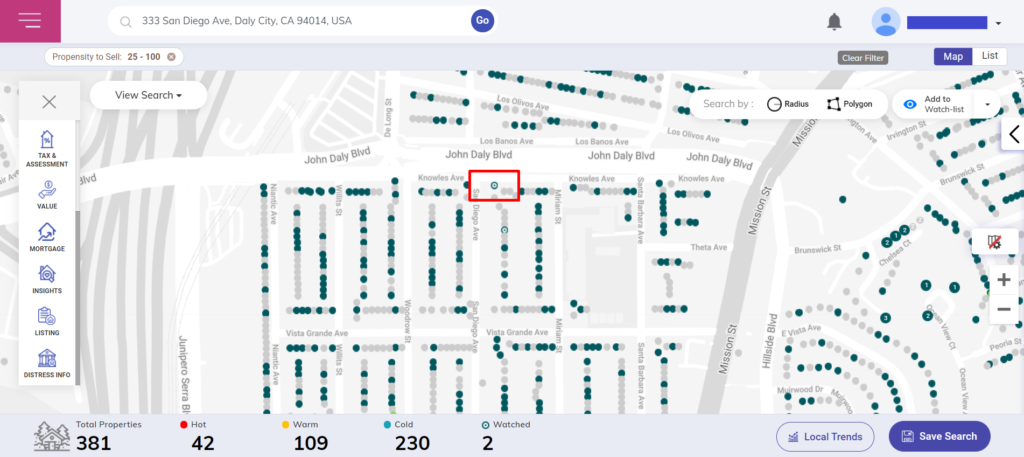 You can then view the watch-lists by going to the Main Menu and navigating to "Watch-lists". You can also create many different lists and name them as you wish. These lists can also be exported to a CSV file or to your CRM software for running marketing campaigns.