Prospektr lets you export properties as long as you have added them into a Watch-list. Note that every property added into a watch-list is considered for monitoring and is also available for you to export into another system of your choice.
Under the Watch-lists section, you will find all the lists you have created. Selecting a Watchlist will display the properties included in it.
After login, find the Watch-list tab on the left menu bar.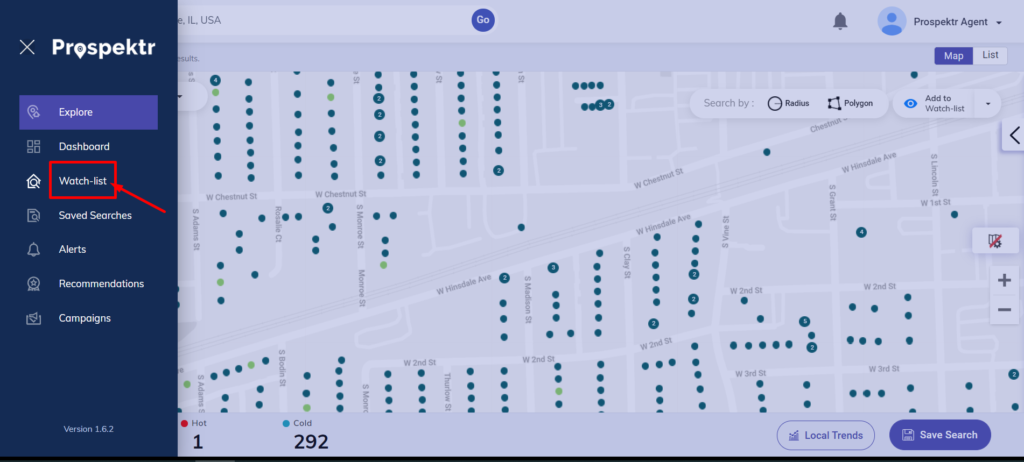 Click on it to open a window listing out all the watch-lists.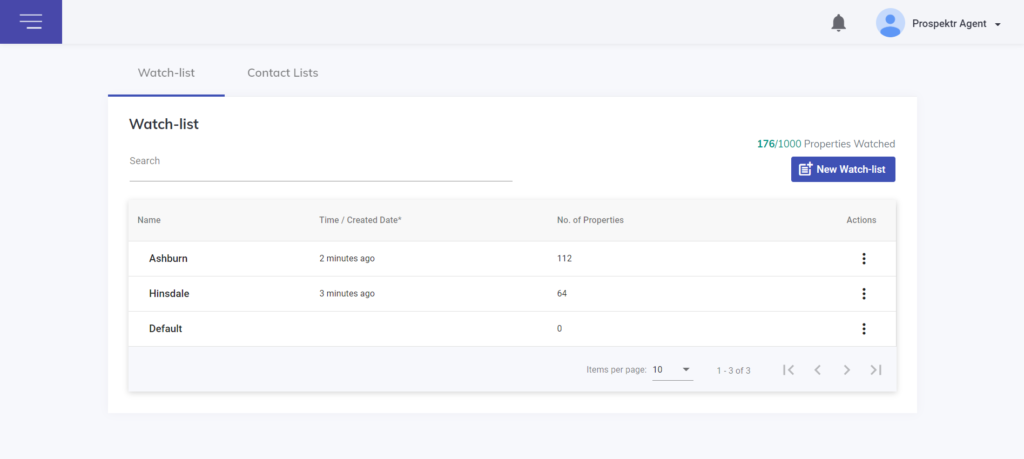 Click on a list to view all the properties.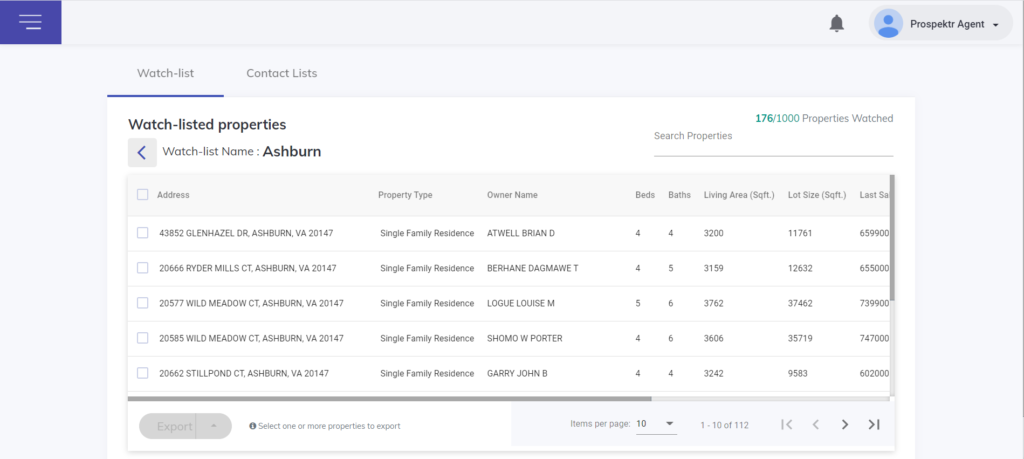 Select either all the properties or some of the properties in the list and click "Export" to export the list of properties into a CSV file. The data included in the CSV file will include – property address and homeowner contact information.